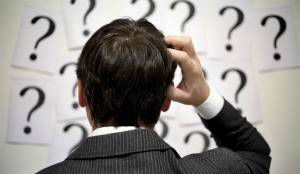 How do homeowners find the right septic treatment? That's a good question! Do you go on line?  Do you go to the store and pick the best priced product off the shelf or do you take the store salesman's advice?  Selecting the right septic tank treatment is an important home purchase decision and knowing how to make the right choice is important.
Crystal Clear Septic has been an established leader since 1997 in the septic treatment industry.  We have earned the trust of our clients through our many years of dedication and experience in the septic treatment industry. 
Over the last few years, we have heard septic treatment companies say just about anything and everything to earn your business. To be honest, there are companies out there portraying they have been in this business for many years when in reality, they just started in this industry.
Be aware of septic treatment review sites that make comparisons against competing septic treatment brands as they are aiming to sell their products by making disparaging comments and unsubstantiated reviews and claims against other companies products.  Here, at Crystal Clear Septic, we have never, nor will we ever, make any comparisons to other companies products because there is no comparison to make.  Crystal Clear Septic has earned it's impeccable reputation through years of selling an established septic treatment that works.
You can speak directly with our staff that is exceptionally knowledgeable and experienced in the septic treatment industry, and you will never be pressured into purchasing large quantities of septic treatments.  We will customize a septic treatment package just for you. Truthfully, not all septic tanks need massive amounts of treatment.  When you consider the price of effective septic treatments, it's nice to have a few smaller, less expensive options to choose from.  Furthermore, the ability to be billed on a monthly payment plan is a fantastic option for those of you on a fixed income.
Each homeowner is in a unique position.  The age of the septic system and number of people who live there will obviously vary from homeowner to homeowner, and the level of care a septic system receives will dictate the type of treatment that is needed.  When you factor in personal budgets, not everyone is able to afford treatments equally.  For that reason, Crystal Clear Septic customizes septic treatment plans that provide multiple options to choose from, one that will undoubtedly fit your situation like a glove.
While we are certainly not the only reputable company in the septic treatment industry, we are absolutely one of the most consumer friendly.  From our informative treatment solutions, to our tailor made custom septic treatment plans, Crystal Clear Septic leaves a crystal clear impression in every aspect of our client's lives and on our business.